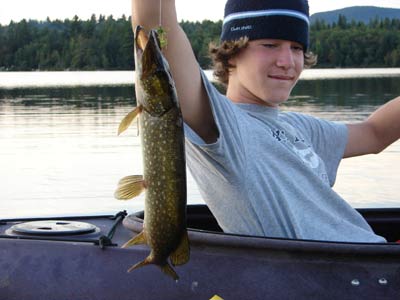 Adirondack Fishing .com is the premier online guide to fishing in
the Adirondacks and Upstate New York including the Hudson Valley and Catskills showcasing a multitude of summer and winter sports including Fishing , Camping ,Canoeing , Whitewater Rafting , Hiking ,& Hunting throughout the Adirondacks and upstate New York.
We also offer a comprehensive listing of New York State Licensed Guides who specialize in adventure travel and sports including fishing, hunting, camping and backcountry treks.

World Renowned Trout Fishing
on the West Branch of the Ausable River


Located in the Adirondack's majestic High Peaks, the Ausable river is a fly fisherman's paradise offering abundant hatches of Stoneflies, Caddis, Mayflies and ledgendary trophy trout!. The famed West Branch of the AuSable River is nationally recognized for its five miles of magnificent waterway dedicated as year round catch and release.

Spring Thaw in the Adirondacks
Each year, when the snow finally melts from the mountaintops, a magical transformation occurs in the Adirondacks with the arrival of summer! Suddenly, Alpine ski trails give way to rugged mountain bike paths. Frozen lakes and rivers dissolve into miles of exciting canoe and kayak waterways. And backcountry ski trails turn into beautiful day hikes! With over 1500 lakes and ponds, 46 major peaks, and hundreds of miles of hiking and bike trails, the Adirondack Park is, quite literally, a 6 million acre playground and anglers paradise!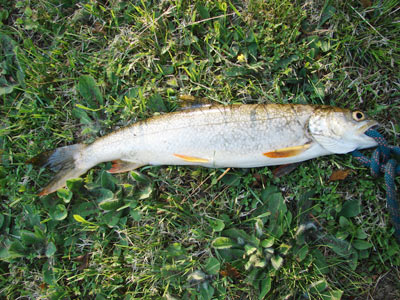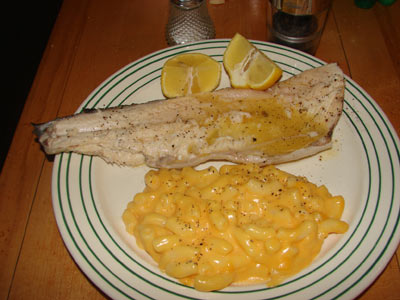 View fish...from stringer to plate! click here!


SAVE UP TO 50% ON HOTELS IN LAKE PLACID
Have you ever thought about publishing your very own book about fishing in the Adirondacks?

You Have The Talent, We Have The Resources!



Are you an author looking to publish your masterpiece? BookPublishers.com could connect talented writers like you with willing book publishers. For many talented authors, the most difficult obstacle isn't writer's block—it's finding a receptive publisher to publish their books. Because publishers have to sift through so many works, they may dismiss some unfairly, or be so short-staffed that they don't have the time to give each manuscript its fair consideration.
Book Publishers.com
click here
For those who decide that finding a publisher isn't the right choice for them, self-publishing can be a great alternative. With self-publishing a writer can maintain editorial control, as well as keep all proceeds from the book sales. Whatever your preference, BookPublishers.com wants to help you on your journey to become a published author! You have the talent, we have the resources.
click here for more information


FISHING ON AN ADIRONDACK RIVER FROM KAYAK SEPTEMBER 2009
Brown Trout, Bass & Pike
(click here for virtual slide show)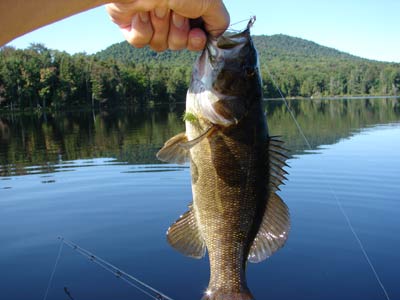 click here for a sile show of an Adirondack fishing trip!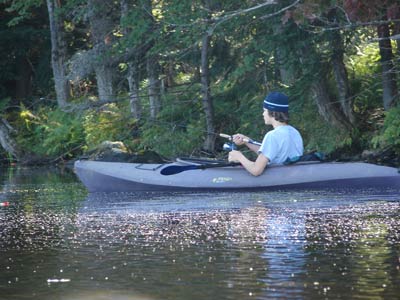 Come to the Adirondacks for a Fly Fishing Vacation or for the Remote Lakes Whether you're a diehard fisherman, an occasional angler or a first timer, Adirondack Fishing is for you. The Adirondacks comprise about 26 percent of the entire land area of New York State. This region contains hundreds of streams and hundreds of lakes and ponds. The lakes, ponds and rivers of the Adirondack Park offer several unique fishing opportunities. Use a boat and slowly troll the depths for Lake Trout and Landlocked Salmon; fly-fish with "handtied" flies for Brookies, Rainbows and Browns; bassfish several methods; or just plunk a worm and bobber for panfish. Pick your style, sit back and enjoy the Adirondacks.



CoComCompare prices anywhere in the US on fly fishing equipment, bamboo rods, reels and hand tied flies, fly fishing schools, fly fishing books and more from over 40,000 stores across the web!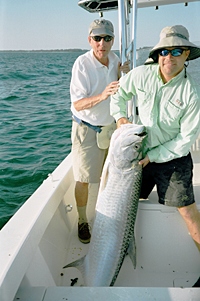 PRESS RELEASE
MAY 29, 07

# 115 POUND TARPON LANDED BY LOCAL LAKE PLACID MAN IN THE GULF OF MEXICO

On May 22nd, Robert Grant, Sr. fought and successfully landed a huge Tarpon weighing 115 pounds and measuring 6 feet in length.
The fish was caught off the coast of Anna Maria Island in the Gulf Of Mexico and took over one hour to land.
At 82 years old, Bob Grant is one of the oldest anglers to have successfully landed a Tarpon of this size according to local fishing guide Matt Ercoli. The entire battle was filmed and photographed for future web broadcast on the www.FloridaFishingChannel.com .
The huge Tarpon was safely released unharmed into the Gulf Of Mexico.


ADIRONDACK CAREER DIRECTORY
Are you tired of your job? Ever thought about going back to school in your spare time to further your career?
Online programs give working adults and full-time students tremendous scheduling flexibility and the opportunity to earn a degree in less time than is usually possible through on-campus attendance.
If you want to start or accelerate your career, explore the online programs & request free information in the following areas:
click on the links below

THE POSITION OF NEW YORK STATE CORRECTION OFFICER:
Candidates must be 21 years of age on or before the date of their appointment Correction Officer positions are located throughout New York State in various facilities of the NYS Department of Correctional Services.
As a Correction Officer, under the direct supervision of a higher-ranking officer, you would be responsible for the custody and security, as well as the safety and well-being of criminal offenders in State Correctional Facilities and Correctional Camps. You would supervise the movement and activities of inmates; make periodic rounds of assigned areas; conduct searches for contraband; maintain order within the facility; and prepare reports as necessary. You would advise inmates on the rules and regulations governing the operation of the facility and assist them in resolving problems. You would have a high degree of responsibility for your actions and decisions. You may also be required to carry firearms in the performance of certain duties and to perform other related work as required.

Online Criminal Justice Degrees

Earn a degree in criminal justice or security online in your free time.
Search for the perfect online program to suit your
lifestyle & time constraints. Criminal Justice, Public Safety, Info Security, Homeland Security and more.

The majority of jobs in the New York State Department of Correctional Services are filled by Correction Officers, who are required to pass a written Civil Service exam and undergo extensive medical, psychological, and background checks. Correction Officer positions are located throughout New York State in various facilities of the Department of Correctional Services. Correction Officers are responsible for the custody and security as well as the safety and well being, of criminal offenders in State Correctional Facilities.

Click here for more information on jobs in criminal justice!
Adirondack White Water Rafting

Each year as the snow melts from the mountains and pours massive amounts of water into the rivers the white water rafting season begins. The Adirondacks have several world class rivers for rafters of all experience levels. From the mighty Hudson River with its deep gorges to the scenic Moose River a day trip or a longer overnight adventure is just around the bend! Climb aboard a raft, grab a paddle, and shove off. You will love every breathtaking minute of it!
HUDSON RIVER WHITE WATER RAFTING.COM
Hudson River Gorge whitewater rafting trips rated one of America's "Top 10." Professional river guides ensure a fun, safe and exciting trip.
Discover this wilderness gem in upstate New York's Adirondack Mountains. Awesome unspoiled scenery, great whitewater. click here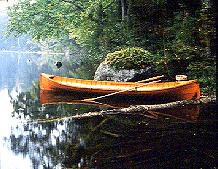 FISH THE LAKES
Lake Colby
Kokanne Salmon, Brown Trout, Rainbow Trout

Chateaugay Lake
Rainbow Trout, Landlocked Salmon, Black Bass, Northern Pike

Saranac Lake
Black Bass, Northern Pike, Panfish

Meacham Lake
Black Bass, Northern Pike, Panfish, Splake

Tupper Lake
Black Bass, Walleye, Lake Trout, Landlocked Salmon, Northern Pike, Panfish

Union Falls
Walleye, Black Bass, Northern Pike, Panfish
For information on Adirondack fishing contact local Chambers of Commerce, or New York State Department of Environmental Conservation
Region 5 H.Q.
Ray Brook, NY 12977
518-891-1370
N.Y.S.D.E.C.
Publication Distribution Unit
Albany, NY 12233
New York State Department of Commerce
U.S. Geological Survey
Washington, D.C. 20242

Jones Outfitters, Ltd.
Lake Placid, NY 12946
518-523-3468

Tahawus Guide Service
(Guides, Lessons, Rentals)
Lake Placid, NY 12946
518-523-1508

New York State Outdoor Guides Association
Albany, NY 12204
Department of Transportation NYSDOT
State Campus Building
room 105
Albany, NY 12232
Adirondack Sport Shop
Route 86 (Lessons, Maps, Books)
Wilmington, NY 12997
Fishing Preserves
Cold Brook Farm
Vermontville, NY
Open Year round during daylight Hours or 8 am to 8 pm. Rainbow Trout averaging 1 to 7 lbs. Preserve located on 230 acres with easy access to 2 ponds.

Fisherman's Paradise
Chateaugay, NY
Open year round - Rainbow and Golden Trout and Atlantic Salmon. Rainbow Trout averaging up to 4 lbs.

Hichinbrooke Fish Hatchery
Chateaugay, NY
Open weekends through out the year and daily through the months of July and August. Brook Trout, Rainbow Trout, Coho and Atlantic Landlocked Salmon averaging from 1 lb to 14 lbs.

Restful Ponds
Brainardsville, NY
Open all year with no set hours. Rainbow Trout, Speckled and bull heads. Average sizes from l0 to 20 inches

Smooth Flow Ponds
Malone, NY
Open by chance or appointment. Speckled Trout, Rainbow Trout and Coho and Atlantic Salmon. Average sizes are 10 to 14 inches.

Spring Brook Farms
Chateaugay, NY
Open year round. Rainbow and Brook Trout. Average sizes are 10 to 12 inches
Adirondack Licensed Guides

Adirondack Sport Shop
"Home to the Ausable Wulff", Wilmington, NY - (518) 359-2174
Fran Betters has been known by sportsmen for years as the definitive expert on fishing and fly-fishing in the Adirondacks and author of many indispensable books! He offers fly fishing and casting instructions, stream orientations and an open invitation to all who fish to attend his FREE Barbeques and flycasting clinics throughout the summer!

Bear Cub Adventures
30 Bear Cub Road, Lake Placid, NY 12946 - (518) 523-4339
Offering Outdoor Guided Adventures and Skills Instruction; Wilderness Canoe Trips, Canoe & Kayak Instruction, Family Fishing Trips, and so much more.

Blue Mountain Outfitters With 2 locations in the Adirondacks! Lake Placid Location-Open 7 days from 9 AM until 6 PM. Lake Placid, 37 Main Street
(518)-523-4555 /Blue Mountain Lake Location Open 7 days from 9 AM until 6 PM. Blue Mountain Lake,144 Main Street, (518) 352-7306 Both locations feature many crafts from hand pounded handmade black ash pack baskets, cloth, metals, jewelry, to balsam and clay. Blue Mountain Outfitters is a full service fly fishing outfitter offering proven names Fly fishing instructions and guiding are available upon request.



Tahawus Limited
P.O. Box 424, Lake Placid, NY 12946 - (518) 891-4334
Tahawus Guide Services offers traditional outdoor adventures for people of all ages, regardless of ability level or physical condition. Based on the legendary guide services of the late 1800's, the guides of Tahawus are experienced outdoor professionals who will delight you with the natural history and lore of the Adirondacks. Offering Fly Fishing, Canoe and Fishing trips, Mountaineering, Ski Tours, and so much more.

Jones Outfitters
Jones Outfitters Limited 37 Main Street Lake Placid, N.Y. 12946 (518) 523-3468
Jones Outfitters, Ltd. is located on Mirror Lake in Lake Placid. We are a full service Orvis Dealer offering a wide variety of fly fishing equipment and services. Our Popular Fly Fishing school will help get you started on the path to a life-long past-time and passion. Guide service is available for local rivers, lakes, and ponds. Check our web site for updates fishing reports. We are also your complete paddlesports shop, stocking canoes, kayaks and accessories from Mad River, Wenonah, Old Town, and Wilderness Systems.



Adirondack Canoe and Kayaks - Tupper Lake, NY - (518) 359-2174

Birchbark Tours- Saranac Lake, NY - (518) 891-5704

Blue Mountain Outfitters - Blue Mountain Lake, NY - (518) 352-7306

Grey Ghost Guide Service- Saranac Lake, NY - (518) 891-6089

Jones Outfitters- Lake Placid, NY - (518) 523-3468

Light Line Adventures- Lake Placid, NY - (518) 523-1186

McDonnell's Adirondack Challenges- Saranac Lake, NY - (518) 891-1176

St. Regis Canoe Outfitters - Lake Clear, NY - (518) 891-1838

Stillwaters Guide Service - Lake Placid, NY - (518) 523-2280

Trailhead Adventure Treks - Northville, NY - (518) 863-2198

Touraid Travel Outdoor Adventures- Plattsburgh, NY - (518) 563-5605

Whiteface Guide Services- Wilmington, NY - (518) 523-1186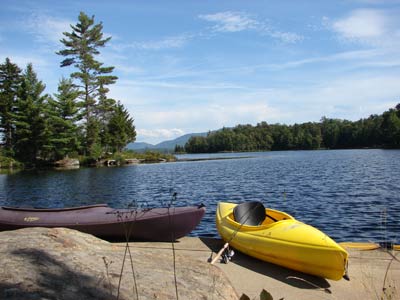 Research the best fly fishing schools from around the country!
www.Fly FishingSchools.com
Click here
There are three other new catch and release sections in the region. Two sections are on the Saranac River in Clinton County: from the Sand Pond/Rt. 22 intersection upstream to Kent Falls Dam and from 100 yards upstream of the confluence of the North Branch Saranac River upstream to Stord Brook. A catch and release fishing opportunity has also been expanded in the West Branch Ausable River in Essex County with a new section starting at the Whiteface Ski Center bridge downstream to the Rt. 86 crossing above the Flume. As in the Batten Kill, year-round fishing (artificial lures only) is permitted. The three new northern sections are all scheduled for stocking this spring.
Many regional streams and rivers will be stocked in April and May. However, it is likely that few, if any, streams in the northern part of the region will be accessible or warm enough for stocking prior to opening day. If possible, yearling brook trout will be stocked in the Chateaugay River in Franklin County before the season begins. Rainbow trout may also be stocked in the Saranac River within the Village of Saranac Lake prior to April 1.
Hundreds of smaller streams contain wild brook and brown trout. Try fishing deep pools and riffle areas with live bait where it is allowed. Fish slowly, especially if the water is cold, high, and swift. Contact the regional fisheries office for a brochure listing many of the wild trout streams in Region 5.

Compare prices anywhere in the US on fly fishing equipment, bamboo rods, reels and hand tied flies from over 40,000 stores across the web!
www.FlyFishingEquipment.com
Click here!
Ice-out may not occur until later on many northern lakes. During the beginning stages of ice-out, excellent trout fishing should be available in open water areas near the shoreline. Once waters are ice free and temperatures rise, surface trolling for salmon and lake trout is a good bet on the larger lakes. Brook trout pond fishing is good from ice-out through May.
Anglers are reminded that in many Adirondack ponds the use of fish as bait is prohibited. For a list of these waters check the "Special Regulations by County" section in the Fishing Regulations Guide, or contact the DEC's Region 5 Fisheries Office in Ray Brook at (518) 897-1333. A variety of leaflets are also available from the regional office including stocking lists for Region 5, top fishing waters in Region 5, a list of reclaimed trout ponds, and others.
For up-to-date information on fishing conditions in the region, anglers can call the DEC Region 5 Fishing Hotlines at (518) 891-5413. The hotline is also available on the DEC website at www.dec.state.ny.us/website/reg5/hotline.html. Fishing maps are available. These maps can be downloaded and printed out to provide detailed locations for stream sections with purchased and deeded public rights for angling. Maps are also available from the regional office.

Visit the New York State DEC Fishing website:


http://www.dec.ny.gov/animals/269.html

Freshwater fishing regulations

http://www.dec.ny.gov/docs/fish_marine_pdf/fishregsguide0608.pdf

Fly Fishing in the Adirondacks can bring on an incredible experience! Begin fishing with nymphs such as the Isonychia, Hendrickson or the Caddis slowly then by mid summer, fish the Sulfurs, Caenis and Large Stoneflies. Towards the end of the season fish with Yellow May, Chocolate Drake or the Slate Grey Drake. Below is a Hatch chart that may guide you in chossing the right fly for the right time.

Fly Hatches/Seasons to Fish
By Joeseph Hackett
Listed below is a hatch start for Adirondack waters. The main diet for trout, stoneflies, mayflies and caddis flies are found in large numbers in Adirondack waters.
The best early season fly fishing is accomplished with streamers or nymphs. The early months of April and May don't produce large hatches as the waters are still quite cold and high. This is true again in the fall, late September to October.
Hatches begin about mid-May and continue until the cold weather of the fall. Our main hatch is the caddisfly and continue sporadically throughout the summer.
Some of the best patterns are as follows:
Streamers
Muddler
Hornberg
Mickey FInn
Grey Ghost
sizes 6, 8, 10
Nymphs
Dark/Light Stonefly
Light Cahill
March Brown
Hendrickson
sizes 10, 12, 14, 16
Wet Fly Patterns
Mini Muddler
Hendrickson
Gold Ribbed Hare's Ear
Grey Hackle
size 10, 12, 14
Dry Fly Patterns
AuSable Wulff
Light/Dark Haystack
Humpy
Adams
Grey Fox
Light/Dark Caddis
Dun Varient (14/16)
Light/Dark Cahill
Light/Dark Hendrickson
sizes 12, 14, 16
Major Hatches and Emergence Dates
for Adirondack Waters

Quill Gordon

May 10-June 5

Hendricksons

May 15-June 7

Caddis

May 20-June 15
All Season Specialties

Grey Fox

June 1- June 20

March Brown

June 5-June 15

Green Drake

June 17-June 30

Light Cahill

June 1-July 10

Trico's

July 15-August 30

Blue Wing Olive

August 5-August 20

Chocolate Drake

August 20-September 15

Slate Grey Drake

August 27- October 6

Isonychia Bicolor

August 15- October 15

Hexogenia Fly Comes off on many of the lakes and
ponds of the region and is the largest of the Mayflies
to come off in the Adirondacks. The Isonychia Fly is
also called Slate Drake and Chocolate Dun.
Possibly the best months for Adirondack trout fishing are June and September. June sees the weather warming, along with the streams, and the top hatches of the year. However, it is also bug season, with black flies and mosquitoes swarming. September finds cooler days, and waters, with fine foliage, few bugs and fish fattening up for the winter.
Equipment:
My preference is for a 7 1/2 - 8 1/2 rod, throwing a 5 to 6 weight line. For pond or lake fishing, a heavier weight line and stronger rod is preferred, for longer casts. Quite often a day of fishing smaller brooks finds me with a 6 to 7-foot rod and a 3 to 4-weight line. Because of water clarity, I use the finest tippet, and lightest leader I dare, considering the size fish I expect to battle.

FIND THE HOME OF YOUR DREAMS
WITH JUST ONE CLICK!

Click here to view local listings anywhere in the US! Determine the value of your own home with one click!
Find a great loan & view the lowest interest rates online!
We invite you to visit our Adirondack Gallery showcasing unique Adirondack Furniture ~ Antler Chandeliers & Lamps ~ Hand Painted Canoe Paddles

~

Adirondack Packbaskets ~ Adirondack Prints ~ Authentic Birch Bark Framing ~ and beautiful hand crafted gifts. Click here! We also offer interior design services for Adirondack
style camps & homes.

Birchbark Picture Frames

Antler Chandeliers

Snowshoe Lamps

Hand Painted Canoe Paddles
For information on Adirondack Fishing contact local Chambers of Commerce, or New York State Department of Environmental Conservation
Donate Your Used Vehicle to Charity!
Donate your used car, boat, motorcycle, ATV or RV to your favorite charity & receive full fair market value
as a tax deduction!
Click here to learn more!

Adirondack Weather Station




Image by Photographer Carl Heilman
Welcome to the largest online
Adirondack Weather Channel!


Regional Weather

Paul Smiths College Weather Page


Adirondack Regional Weather (Chestertown)


National Weather

WeatherPoint.com

The Weather Channel

Weather Underground

UM Weather

National Weather Service

AccuWeather

Intellicast

Unisys

Canada Weather



AdirondackFishing.com gives you everything you need to know to plan your fishing vacation when visiting Upstate New York and the Adirondacks. It's all right here at your fingertips . . . with just a click of your mouse!


Emergency Regulations Adopted For High Peaks Wilderness Area
New York State DEC
click here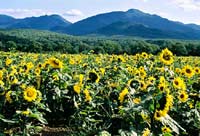 We invite you to visit our gallery of Adirondack High Peaks photos by
outdoor photographers Carl Heilman and Frank Houck.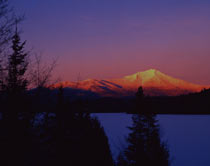 Adirondacks: Views of an American Wilderness
In 'Adirondacks', author and photographer, Carl Heilman II, has captured a real sense of the Adirondack region with his spectacular imagery,
and evocative narrative.
Click here to order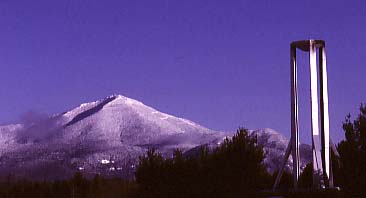 AdirondackFishing.com

Phone: 518-891-3745 Fax: 518-891-3768
E-Mail: RobGrant@northnet.org
This website is owned and operated by
adirondacks.com internet publishing group.
For advertising and editorial content,
please contact Rob Grant;
adirondacks.com reserves the right to reject,
modify or cancel any advertising at its sole discretion.


webmaster: Susan Moore
All copy & images copyright- Adirondacks.com Internet Publishing Group


We also invite you to visit our comprehensive network of Florida Travel Web Sites:
FloridaVisitorGuides.com

www.DaytonaVisitorGuide.com
www.DaytonaTravelGuide.com
www.DaytonaBeachVisitorGuide.com
www.VisitDaytonaFlorida.com
www.NewSmyrnaBeachGuide.com
www.NewSmyrnaHotels.com
www.NewSmyrnaRentals.com
www.NewSmyrnaBeachLodging.com
www.NewSmyrnaBeachRestaurants.com
www.NewSmyrnaBeachDining.com
www.NewSmyrnaBeachShopping.com
www.NewSmyrnaBeachWeather.com
www.NewSmyrnaFlorida.com
www.New-Smyrna-Beach-Florida.com
ANNAMARIAISLANDGUIDE.com
ANNAMARIAFL.com
ANNA-MARIA-ISLAND-FLORIDA.com
ANNA-MARIA-ISLAND-RENTALS.com
ANNA-MARIA-ISLAND-REAL-ESTATE.com
ANNAMARIAMLS.com
ANNAMARIAISLANDBEACHRENTALS.com
ANNAMARIAISLANDPHOTOS.com
ANNAMARIAPROPERTY.com
ANNAMARIAISLANDMLS.com
ANNAMARIAISLANDREALESTATEAGENTS.com